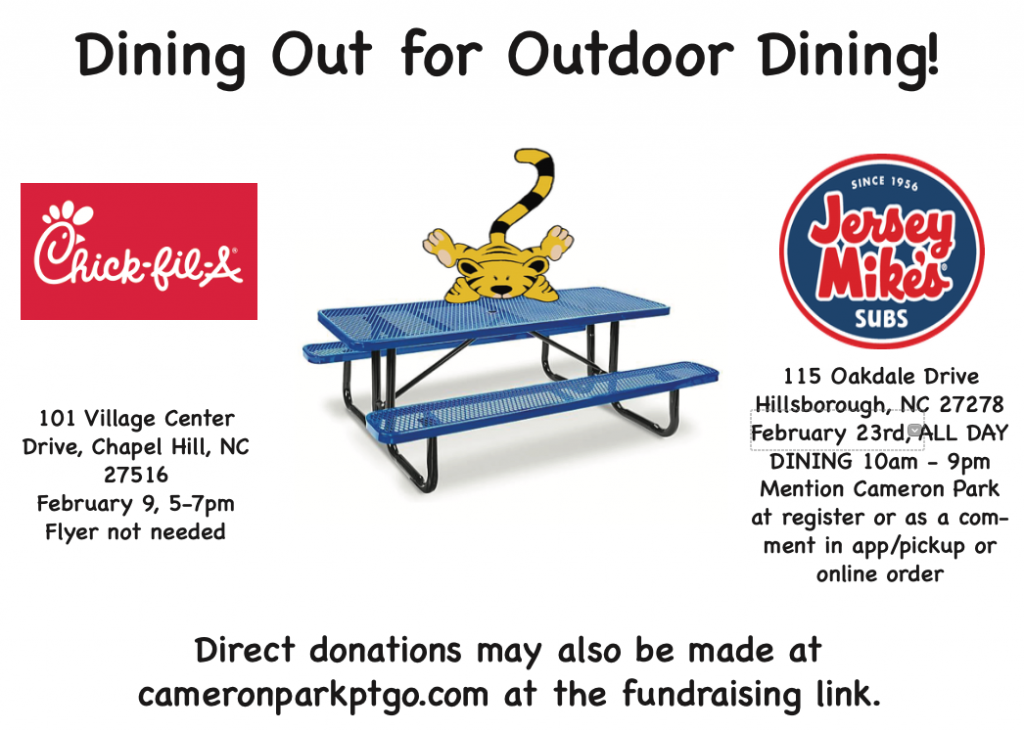 The Orange County School District is excited to have students start returning to the classroom.  As part of that return, it has been recommended that the students eat their lunches outside when possible.  To better support this initiative, the Cameron Park PTGO has purchased 14 outdoor picnic tables for the students and staff to use.  We are looking to raise funds to support the cost of these tables.  
We have multiple local restaurants participating in this "Dining Out for Outdoor Dining" fundraiser, we are also collecting direct donations!
2/9  5-7pm – Chick-fil-A – 101 Village Center Drive, Chapel Hill, NC 27516
2/23  10am-9pm  – Jersey Mike's Subs – 115 Oakdale Drive, Hillsborough, NC 27278
(Be sure to mention Cameron Park Fundraiser!)
Please consider helping our Tigers as they return to school!  These tables will serve us well now during the COVID-19 restrictions, but will continue to be a valuable resource for years to come!
Direct Donations for Dining Tables!! Click Image to Donate!