Join Us In Person - PTGO Meeting 1/12
Join us of our next PTGO Meeting this Thursday, January 12 at 7pm in the RIver Park Library. 
We hope to see everyone in-person! 
The meeting will also be streamed on zoom for those that prefer to join virtually.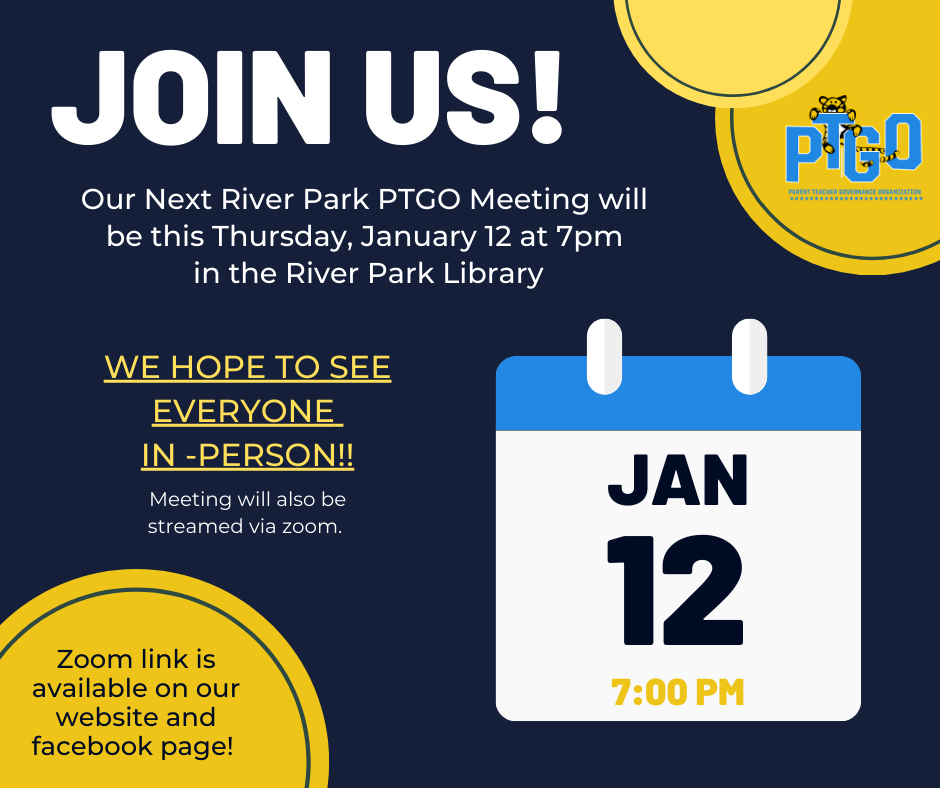 Holiday Teacher Appreciation!
The PTGO needs your help to fill our sign up slots for teacher appreciation events next week!
We are hosting a Teacher Breakfast on Tuesday, December 13 AND a Teacher Dessert Bar on Thursday, December 15.
Thanks so much for your support in showing our teachers some love this holiday season!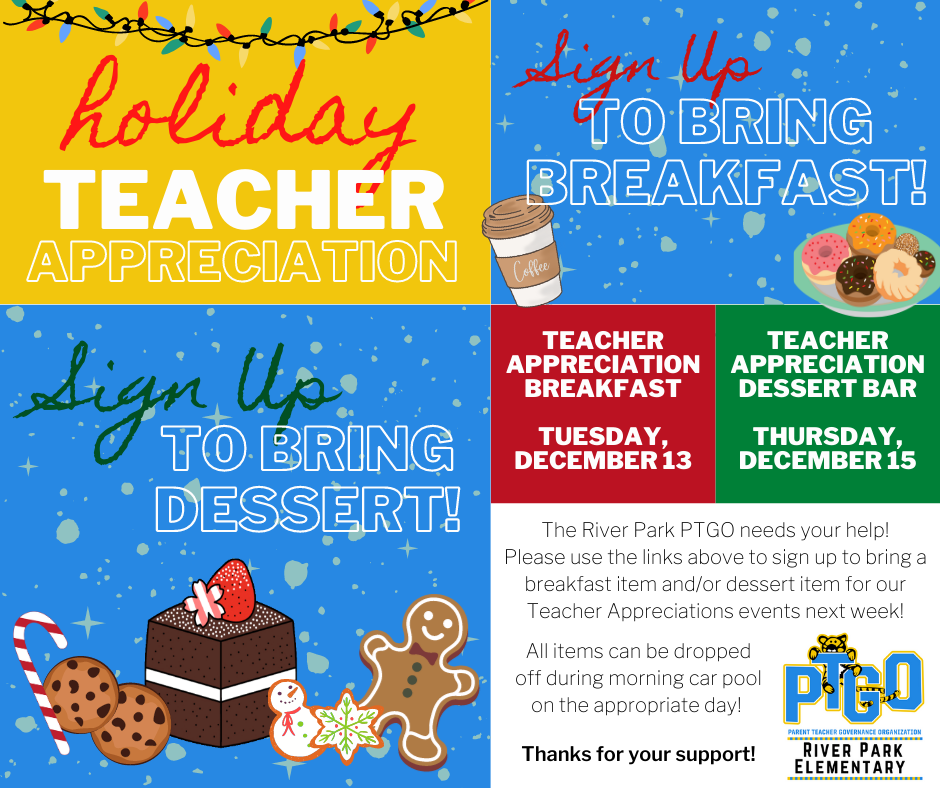 Painted Grape Ornament Orders - Due 12/8
Painted Grape is back with more fun holiday crafts. Orders a one (or more!!) of these cute ornaments. Orders due by 12/8. ORDER HERE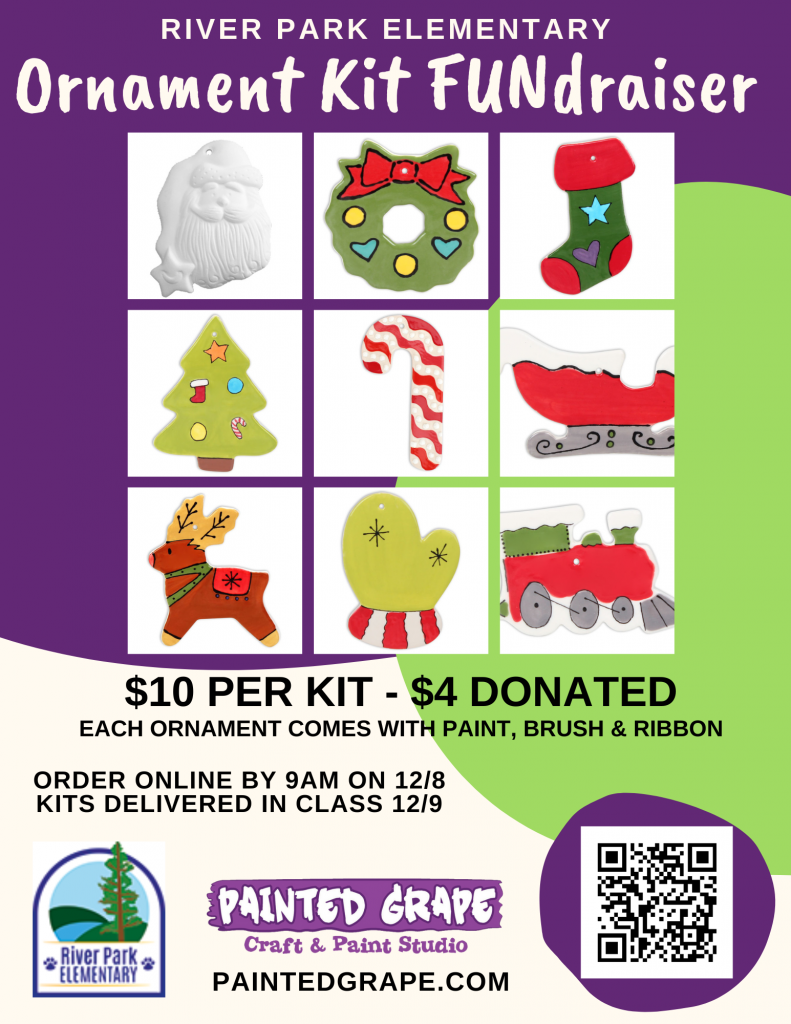 Stock the Fridge - 5th Grade
Help us show our appreciation of all the teachers and staff by providing snacks and drinks to help them power through the day! Each month a different grade level will be responsible for contributing snacks and drinks – 5th Grade is first up! Donations may be dropped off during morning car pool on December 2nd.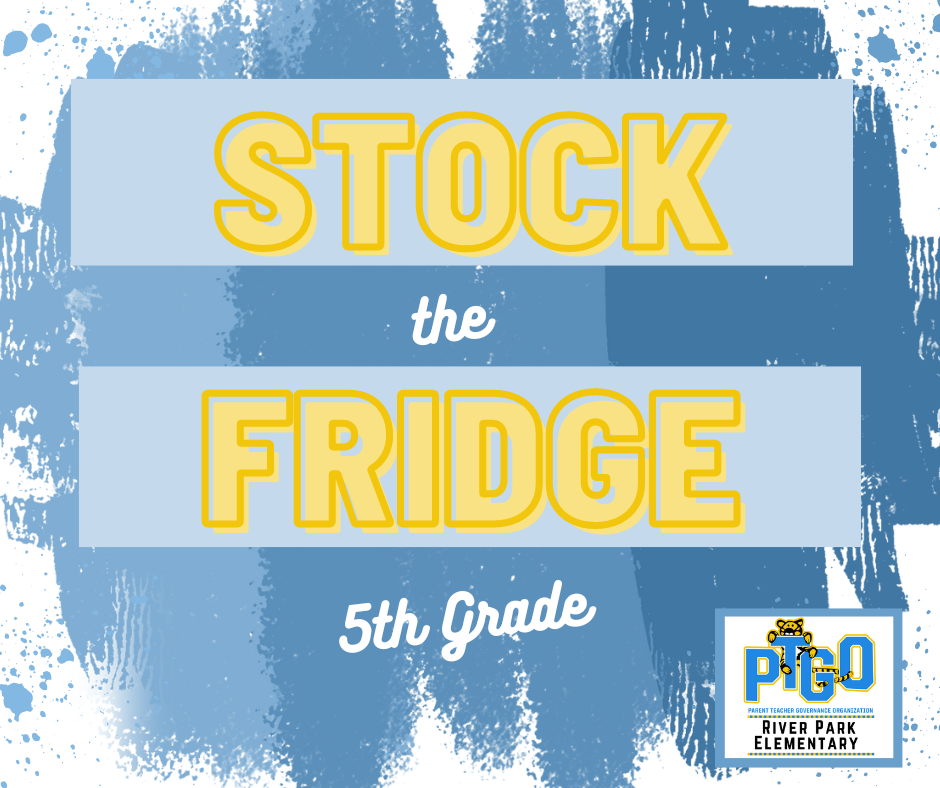 The River Park Robotics Team Needs Our Support!
River Park is hosting 22 teams for a Robotics Competition on November 19. River Park has two robotics teams representing our school at this competition. Volunteers and food donations are needed to make this event a success!
View the Volunteer Roles and Sign Up to Help Here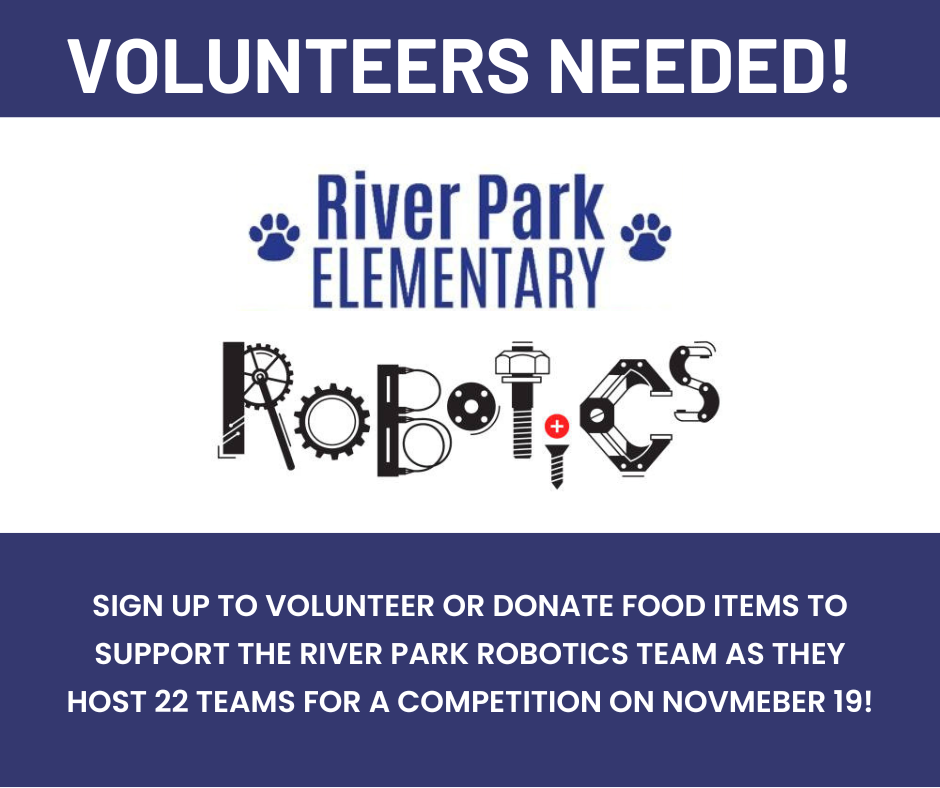 Painted Grape Fundraiser - Orders Due 11/16
What a fun way to contribute to PTGO fundraising! Order your Painted Grape Canvas Kit by 11/16. Feel free to order multiple kits! Order By Clicking Here!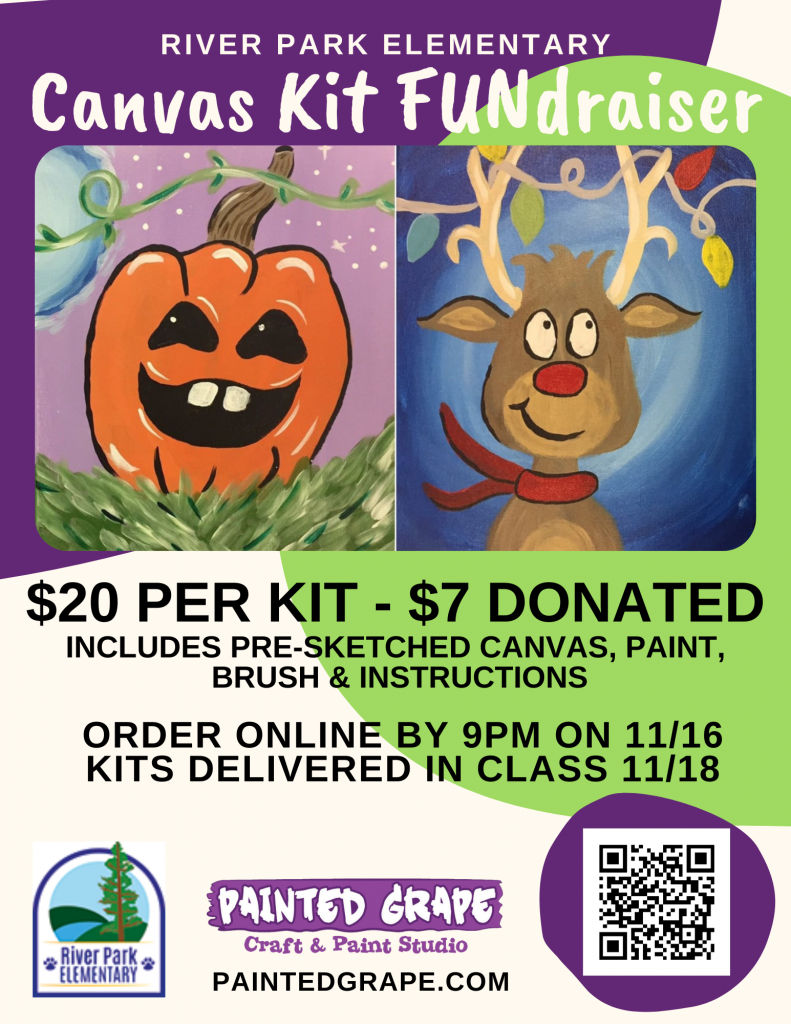 PTGO Meeting Thursday 11/10 @ 7:30pm via ZOOM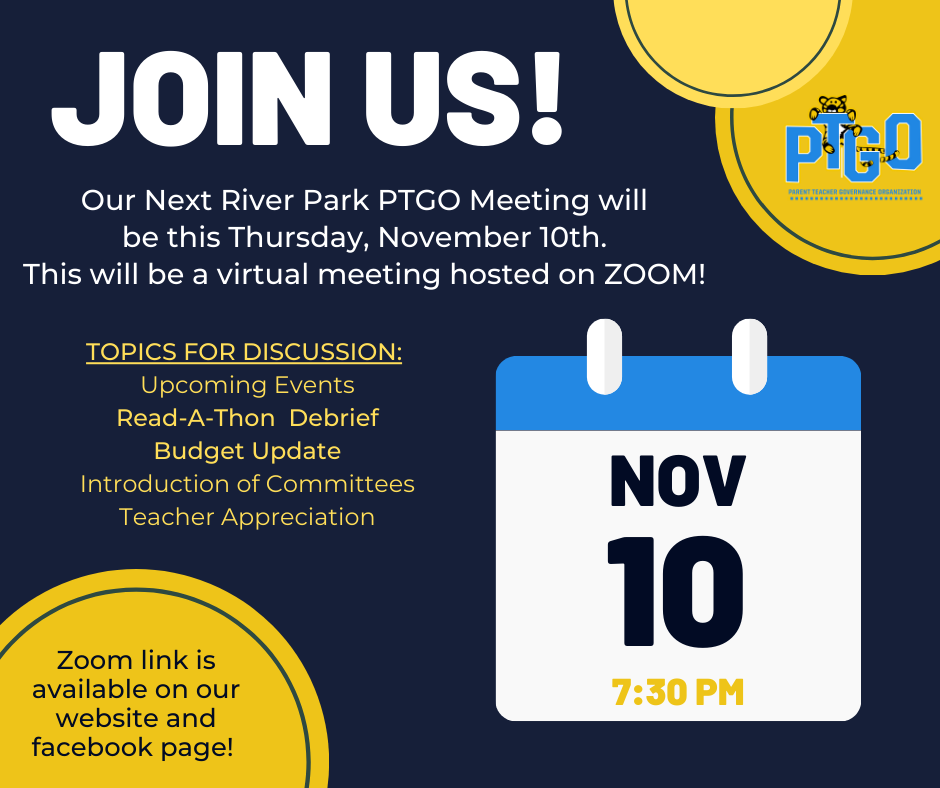 Spirit Day & Night at Jersey Mikes - 11/9
River Park Spirit Wear Available NOW - Orders Due November 14!
Teacher & Staff Appreciation Breakfast - 10/27
The River Park PTGO is hosting a Teacher Appreciation Breakfast on Thursday, October 27.
SIGN UP HERE to bring a breakfast item or beverage – simply drop the item off during car line on Thursday, October 27. Thanks for your help in showing the awesome teachers and staff at River Park appreciation in this way!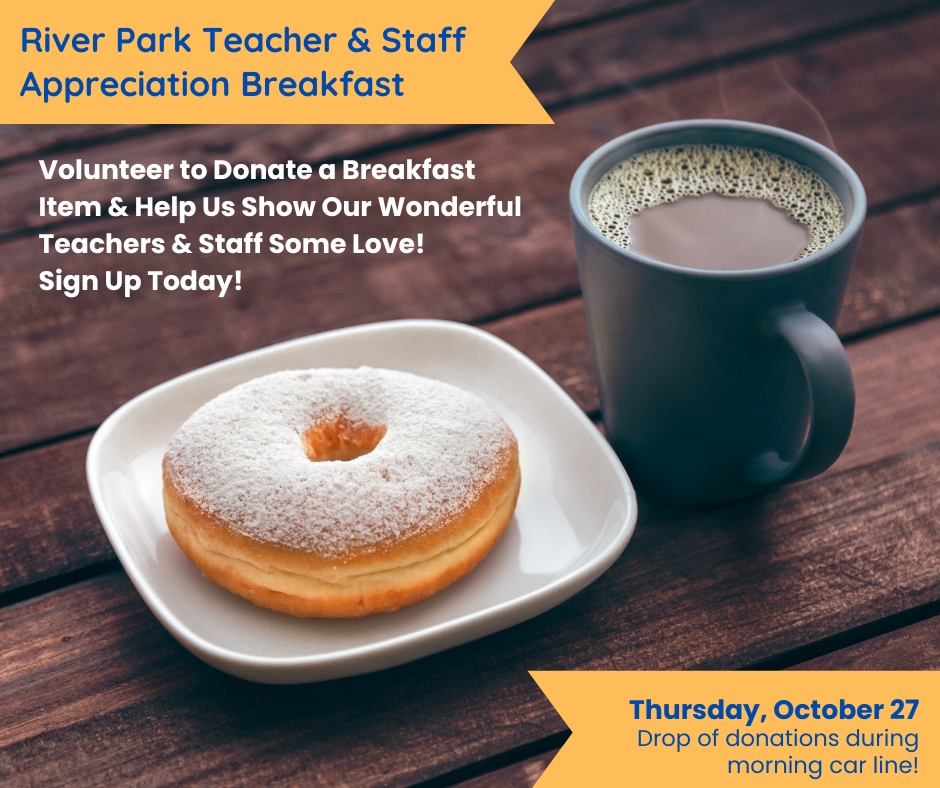 2022 River Park Read-a-thon Begins 10/24/22
Our biggest fundraiser of the year and a chance for all River Park students to show off their amazing reading skills to raise money and earn cool prizes. Get excited for two weeks of non-stop action, events, reading, and fun at River Park as we "Raft Down a River of Books!"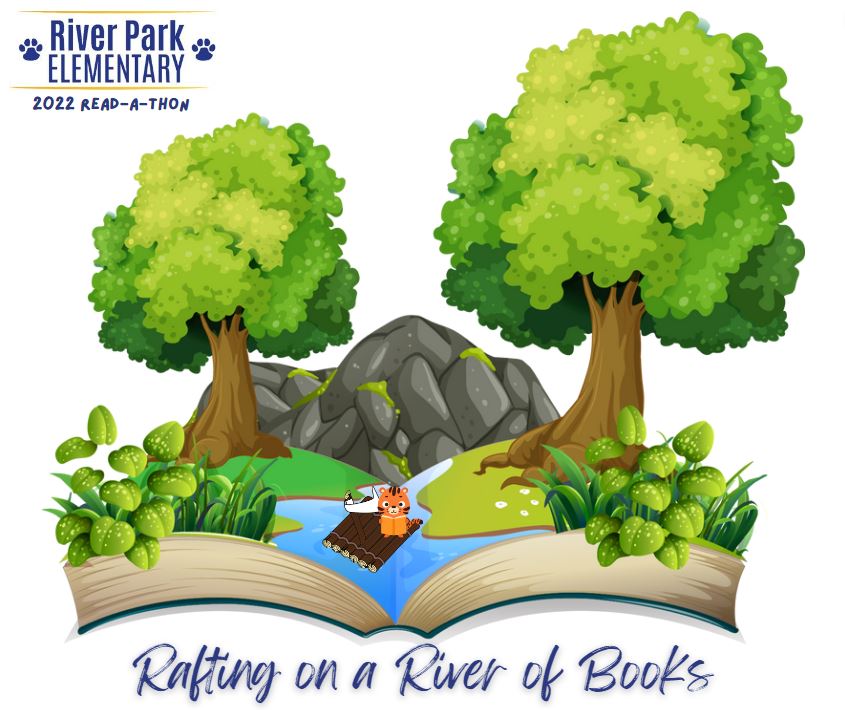 Read-a-thon Informational Zoom Meeting 9/18 @ 8
Read-a-thon is our biggest fundraiser of the year and we need lots of parent volunteers to pull it off. Join us this Wednesday – September 21 via Zoom at 8pm. Learn what the read-a-thon is all about and find out how you can help make this year's read-a-thon the best ever! Join the zoom meeting by
clicking HERE
!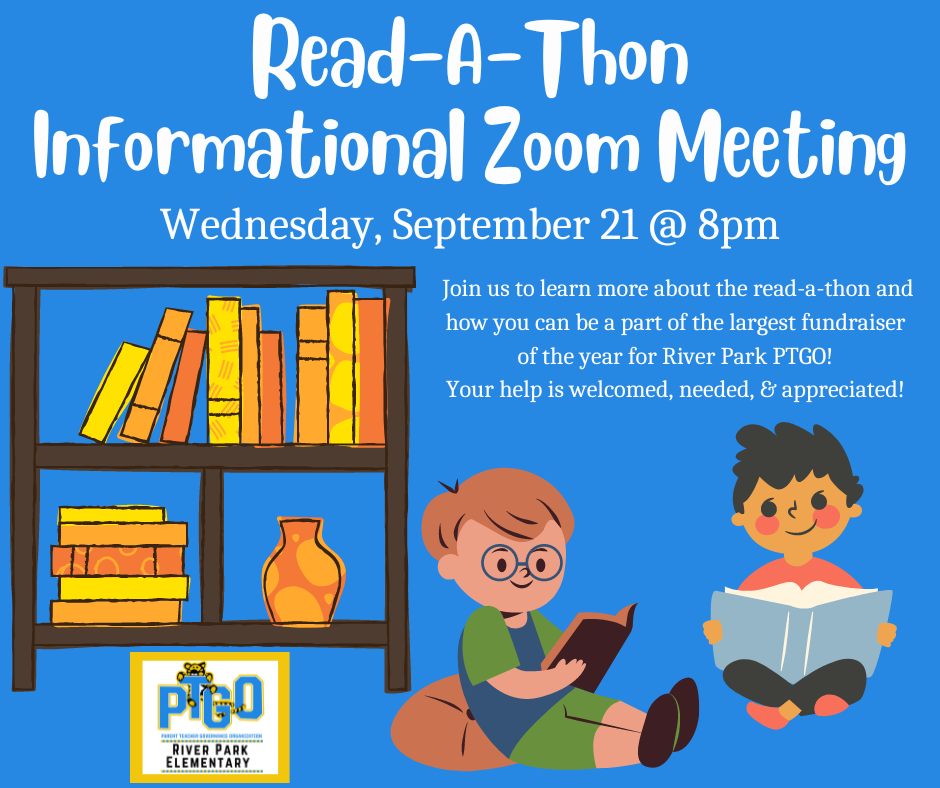 1st PTGO General Meeting - Thursday 9/15 @ 7pm
Join us for our first PTGO Meeting of the year Thursday, September 15 at 7pm in the River Park Library. 
Not able to make it? No worries – join the meeting via zoom by
clicking HERE
!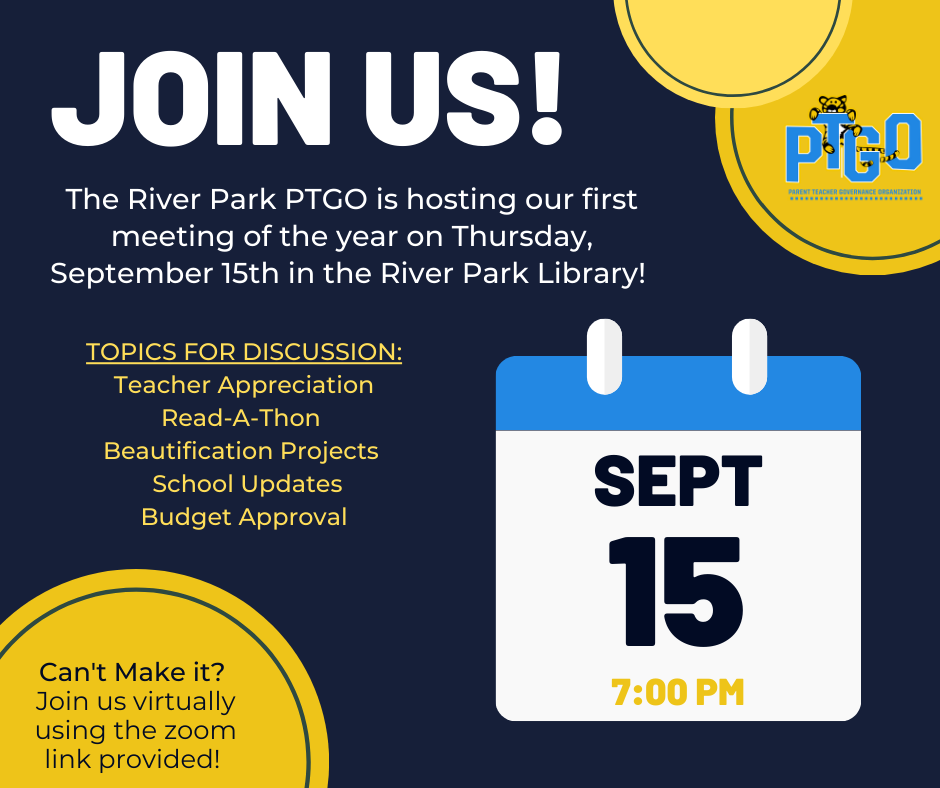 Back-to-School Teacher/Staff Appreciation Breakfast - August 22, 2022
A HUGE THANK YOU TO OUR AMAZING RIVER PARK PARENTS!!
All sign up slots were filled by parent volunteers in less than 12 hours – YAY!
The PTGO is hosting the annual Back to School Teacher/Staff Appreciation Breakfast on Monday, August 22 – we so appreciate your eager involvement to get this school year off to a great start and ensuring our teachers and staff feel valued and appreciated!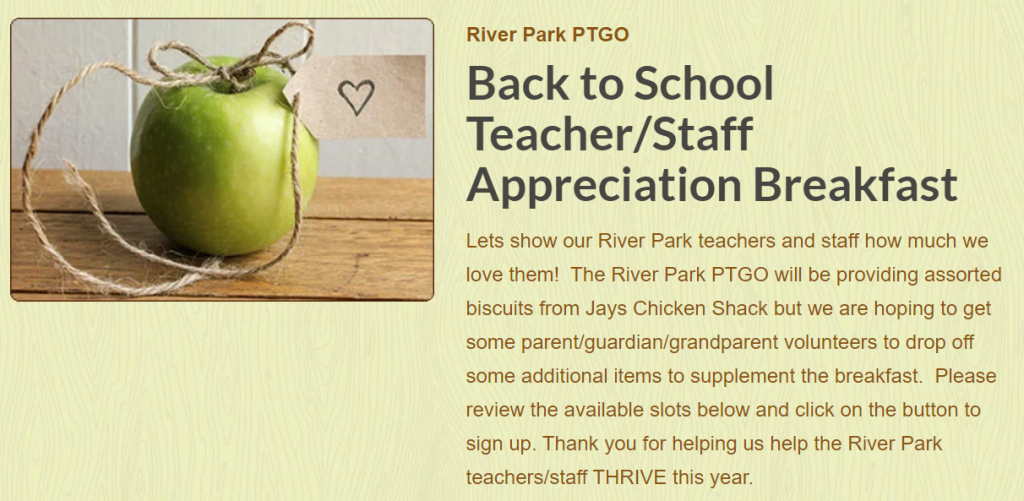 Popsicles at the Park - August 18, 2022
The River Park PTGO invites all families of rising kindergarteners to a Popsicle Playdate at River Park Elementary School's playground on August 18 from 7-8pm. Popsicles will be provided – feel free to bring your own water bottle or beverage! 
This is a great opportunity for kids to meet some classmates and parents to meet each other! Representatives for the PTGO will be there to help you sign up and get involved. Mr. Widder (River Park's awesome principal) will be there as well to answer any question you may have about the upcoming year. 
We hope you pop on over and join us for a great night!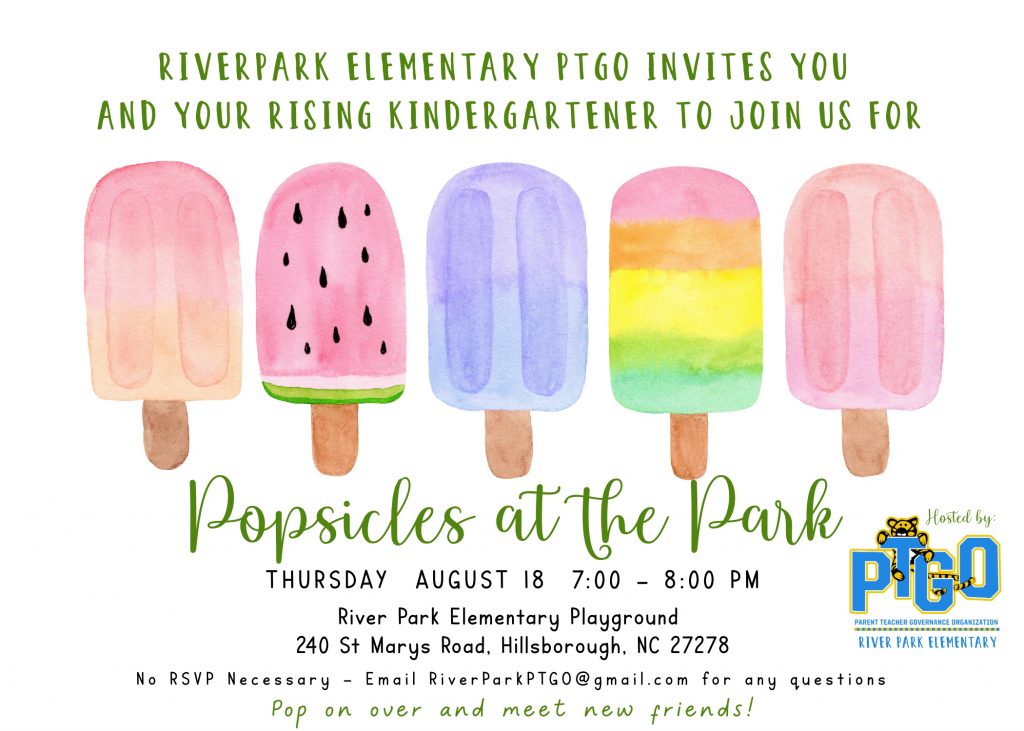 SPRING AUCTION IS LIVE
NOW THROUGH MAY 13 at 9PM
Family Fun Night RESCHEDULED
DATE CHANGE FAMILY FUN NIGHT IS NOW MAY 9TH 5-8PM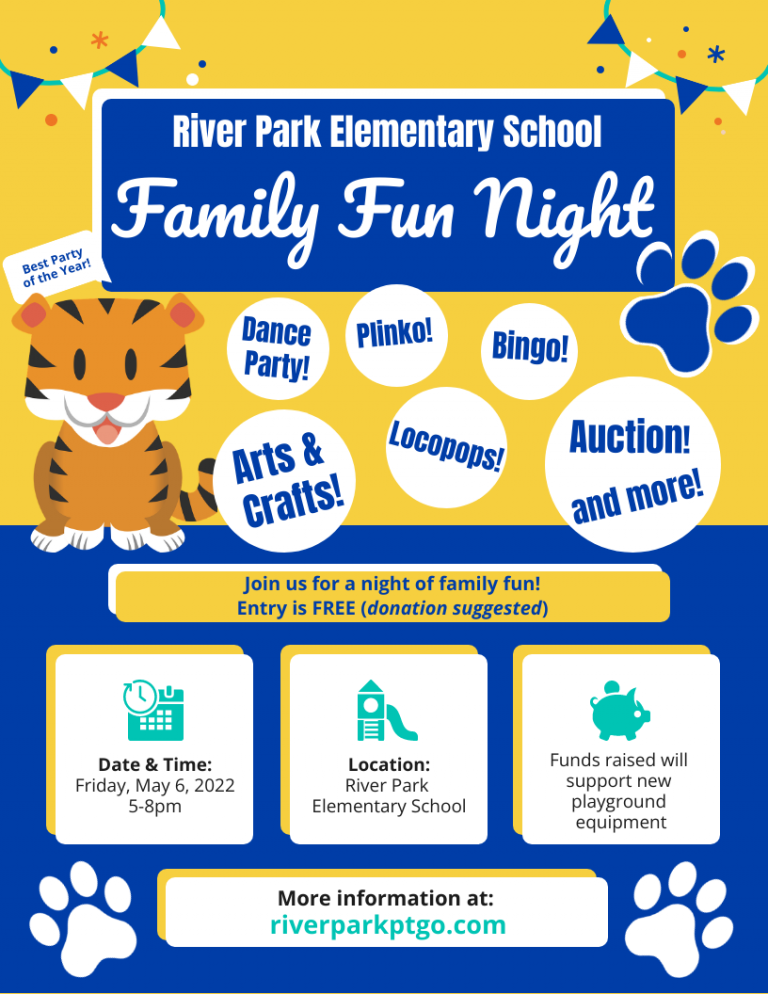 Family Fun Night is Free but we encourage you to register ahead of time to guarantee a meal.  Children will receive 10 raffle tickets at the event.
Teacher Appreciation
Week is May 2-6
The PTGO has a week full of fun events planned to show appreciation for our teachers and staff. If you would like to contribute click below for Donations, Sign Up Genius for Staff Breakfast or Dessert Bar or Amazon Wish List for our School Supply Bar.  Please see below for more details and information for students and spirit week

Paypal Donations


SignUp Genius


Supply Bar Wishlist