Read-a-thon Planning Meeting
All River Park families, teachers, and staff are invited to join us for an Ice Cream Social at River Park (on the upper playground) on Monday, September 18 from 5:30-7pm. Spirit wear and other items will be available for purchase. 
If you'd like to volunteer at this event, sign up here!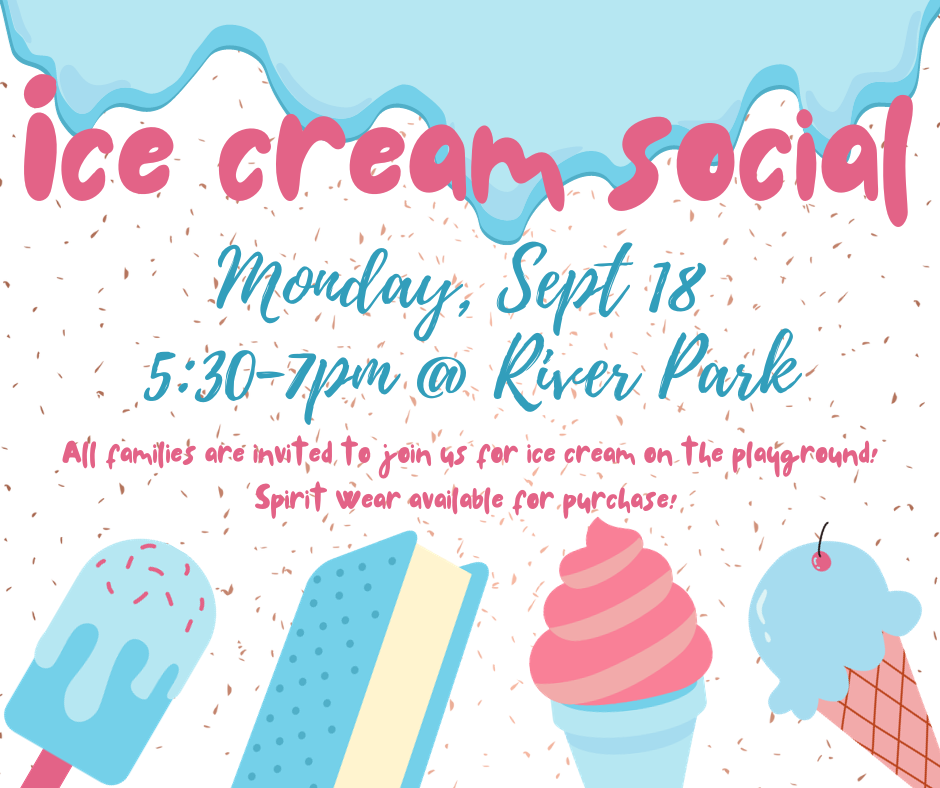 Read-a-thon Planning Meeting
Don't miss our first PTGO Meeting on September 14 @ 7pm. Join via Zoom to hear an exclusive presentation on "How to Help Your Child with Executive Functioning Skills" by School Counselor, Hope Carr. Are you unsure what Executive Functioning Skills are?  Or wondering why your child can't remember where they put their shoes?  This presentation will help us look at these types of parenting mysteries and more. We'll also be discussing some exciting improvements to the structure and operation of the PTGO and, of course, reviewing several upcoming events you won't want to miss!  The call will be capped at 1 hour.  We look forward to seeing all of you!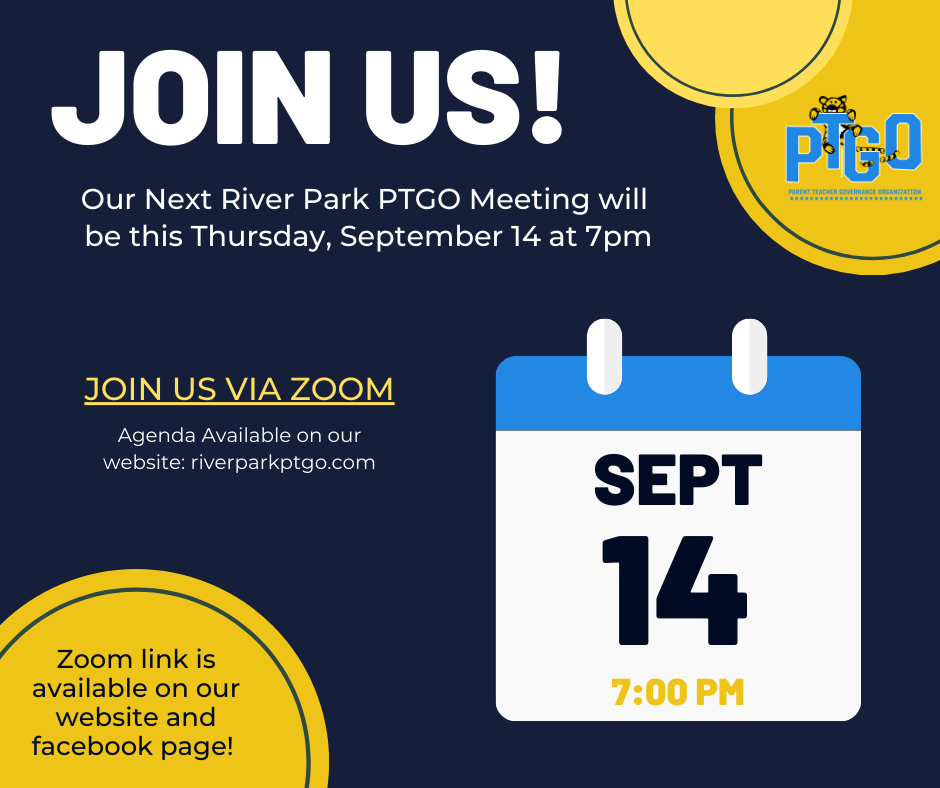 Read-a-thon Planning Meeting
Join Us Tomorrow (Thursday Sept 7) for a Read-a-thon Planning Meeting from 8pm-9pm.
Read-a-thon is our biggest fundraiser of the year and we're working to make some great improvements this year!
If you have ideas or are interested in lending a hand, please join our google meeting on Thursday, September 7th at 8pm.
This meeting will be capped at ONE hour and we would love ALL the ideas and feedback as we begin planning!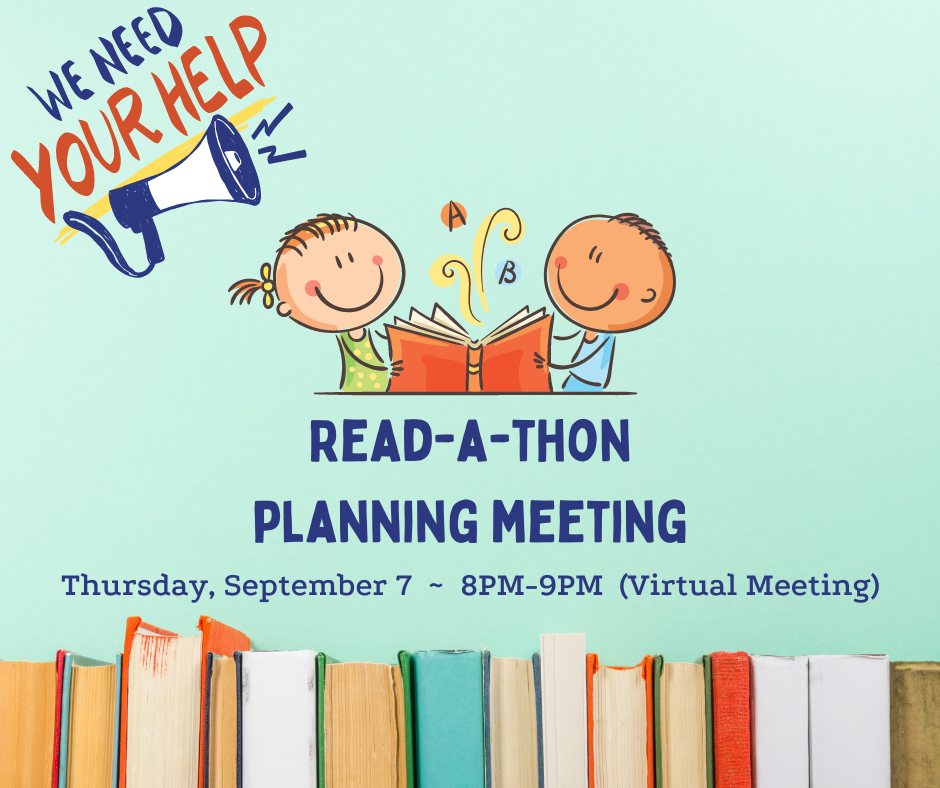 Flash Fundraiser: Sept 1-3
Visit Broken Spoke Farm this Weekend (Sept 1-3) to support River Park PTGO! A portion of all sales will be donated to the PTGO. Grab some fresh produce and a sweet cone of homemade ice cream. Check out their weekend flavors here! A huge THANKS to Broken Spoke for their support!!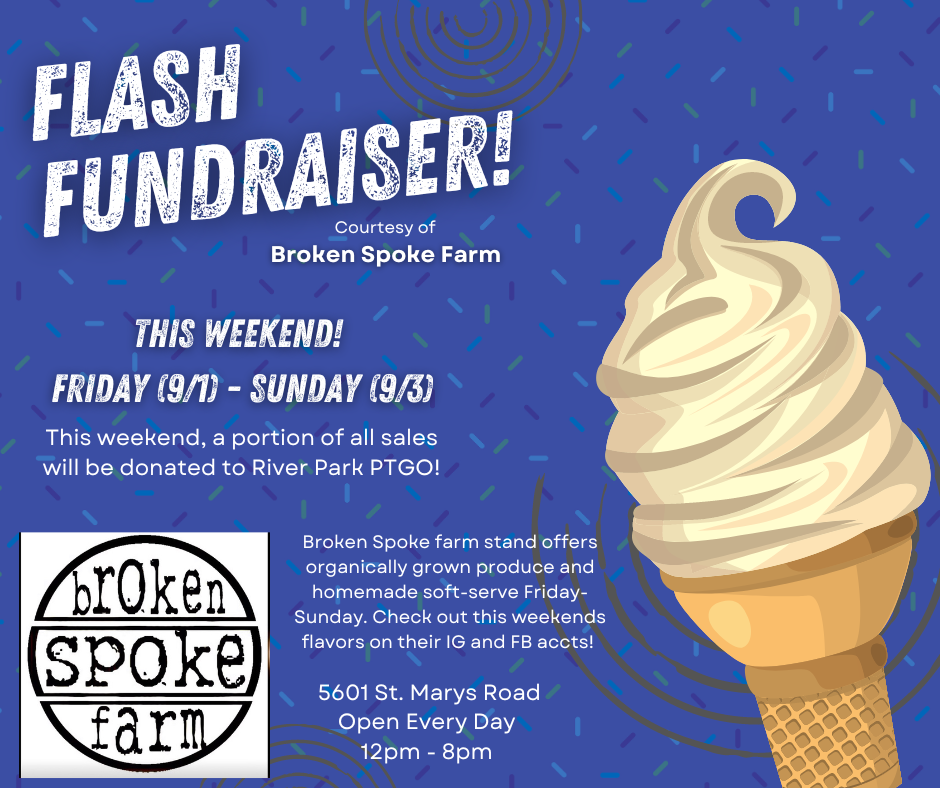 Kindergarten Popsicle Playdate
Incoming Kindergarteners and their parents are invited to join us for popsicles on the playground on August 22 from 5:30-7pm. This is a great opportunity to meet new friends before the first day of school!