The River Park PTGO is a 501(c)3 Non-Profit Corporation that supports the community of River Park Elementary School in Hillsborough, NC.
Advocating for all RPES students is our top priority! In addition, our group holds fundraisers to provide enrichment materials for our students and staff.
We host programs and activities not otherwise funded by the public school budget.​
Upcoming Events & Volunteer Opportunities:
Read-a-thon Materials Due November 14!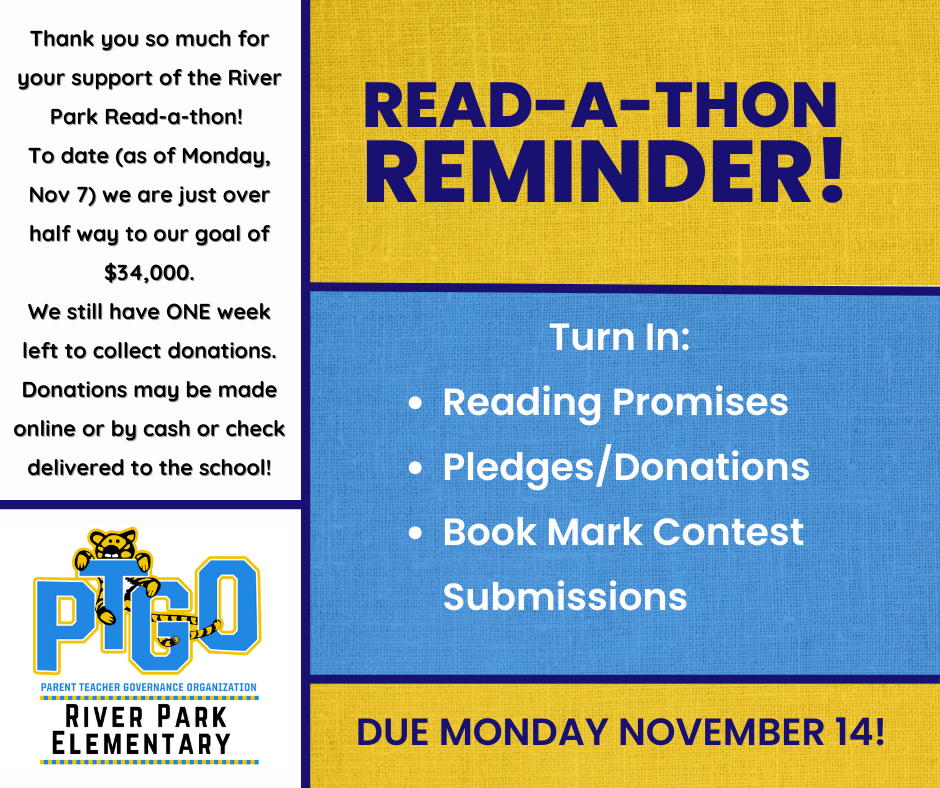 Painted Grape Fundraiser!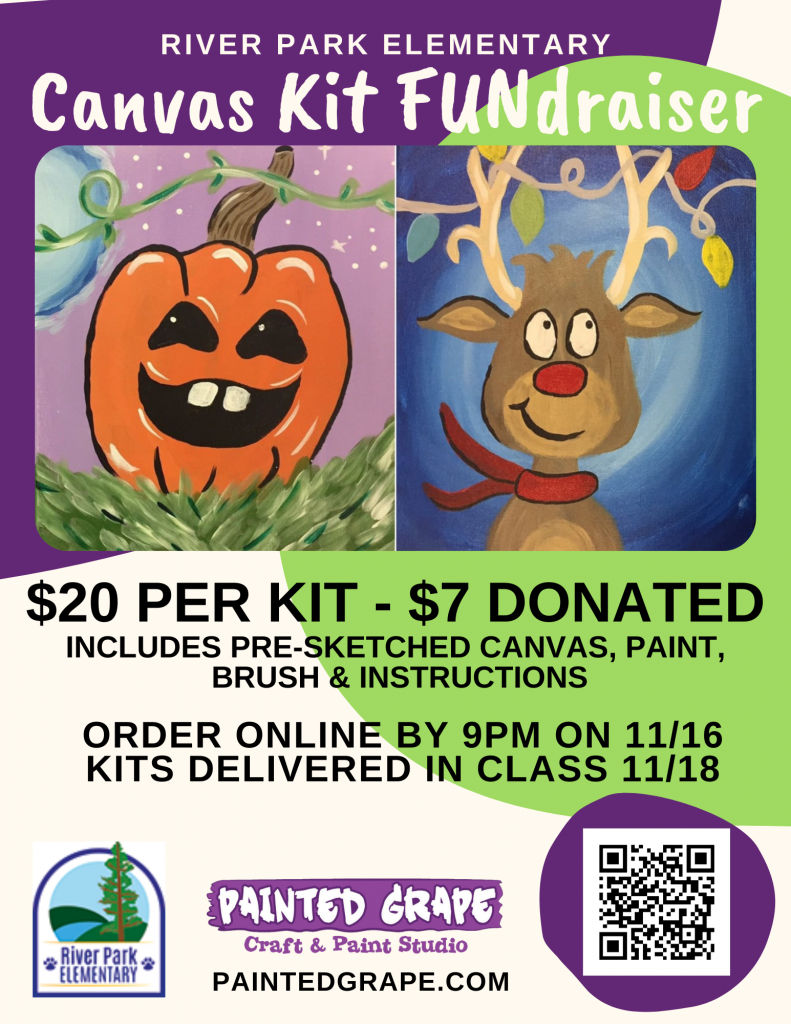 The River Park Robotics Team Needs Our Support!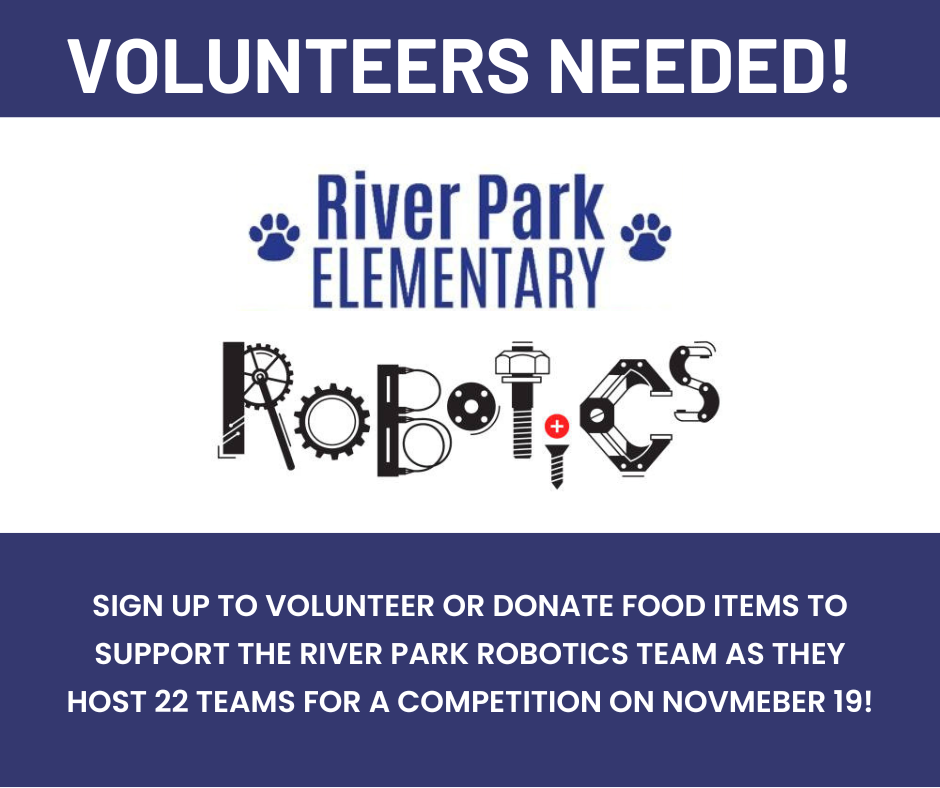 Stock the Fridge - 5th Grade
Help us show our appreciation of all the teachers and staff by providing snacks and drinks to help them power through the day! Each month a different grade level will be responsible for contributing snacks and drinks – 5th Grade is first up! Donations may be dropped off during morning car pool on December 2nd.