The River Park PTGO is a 501(c)3 Non-Profit Corporation that supports the community of River Park Elementary School in Hillsborough, NC. Advocating for all RPES students is our top priority! In addition, we hold fundraisers to provide enrichment materials for our students and staff.
We help fund programs and activities not otherwise covered by the public school budget.
Upcoming Events, Sign Ups, & Volunteer Opportunities:
Churro Dance Party (Read-a-thon) - Dec 7
The PTGO needs help running the Churro Dance Party!  We are looking for a parent to help organize the Churro Dance Party and for 3-4 additional volunteers to assist on December 7.  The party is from 10:15-10:45 so it would include coming early to warm up the churros, serving them and cleaning up.  Any help would be greatly appreciated.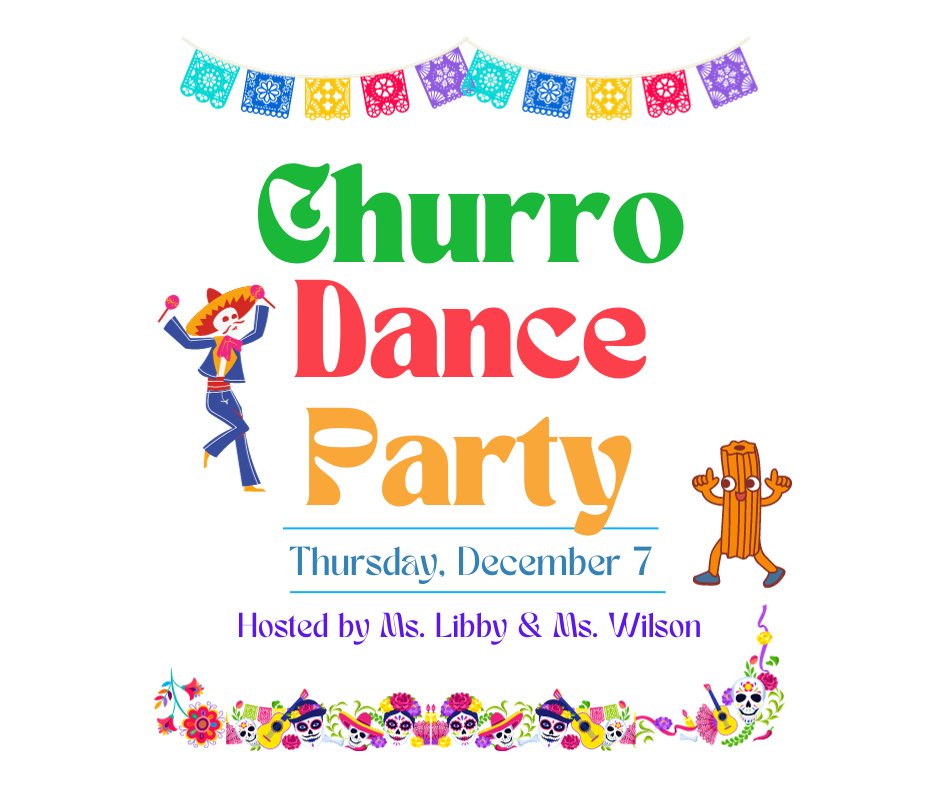 Holiday Dessert Spread (Teacher Appreciation) - December 14
 The PTGO is hosting a holiday dessert spread on Thursday, December 14. We welcome all homemade or store-bought goods! Sign up Here!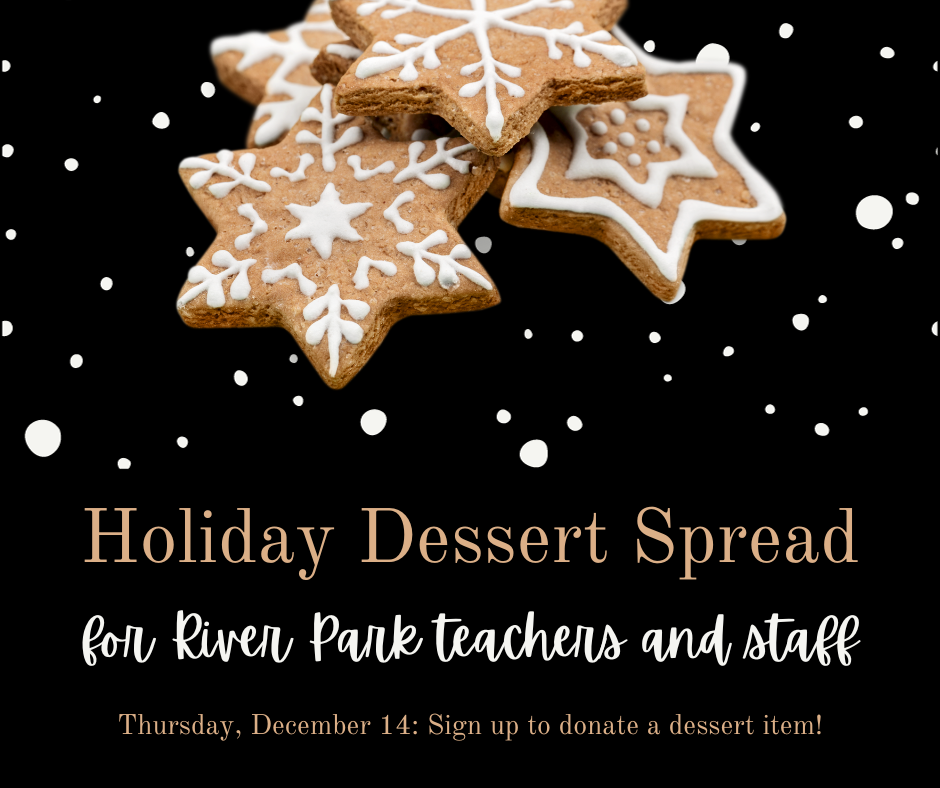 Volunteers Needed for Holiday Luncheon (Staff Support) - December 15
Help give our teachers a much needed lunch break for a special catered holiday lunch sponsored by the PTGO!  The students will be getting their reward of movie and popcorn for meeting the school-wide goal for the read-a-thon.  We need parent volunteers to cover classes during this time on December 15. There are several 45-minute time slots between 11:00 and 12:45.
You need to be an approved volunteer and sign up through volunteer tracker.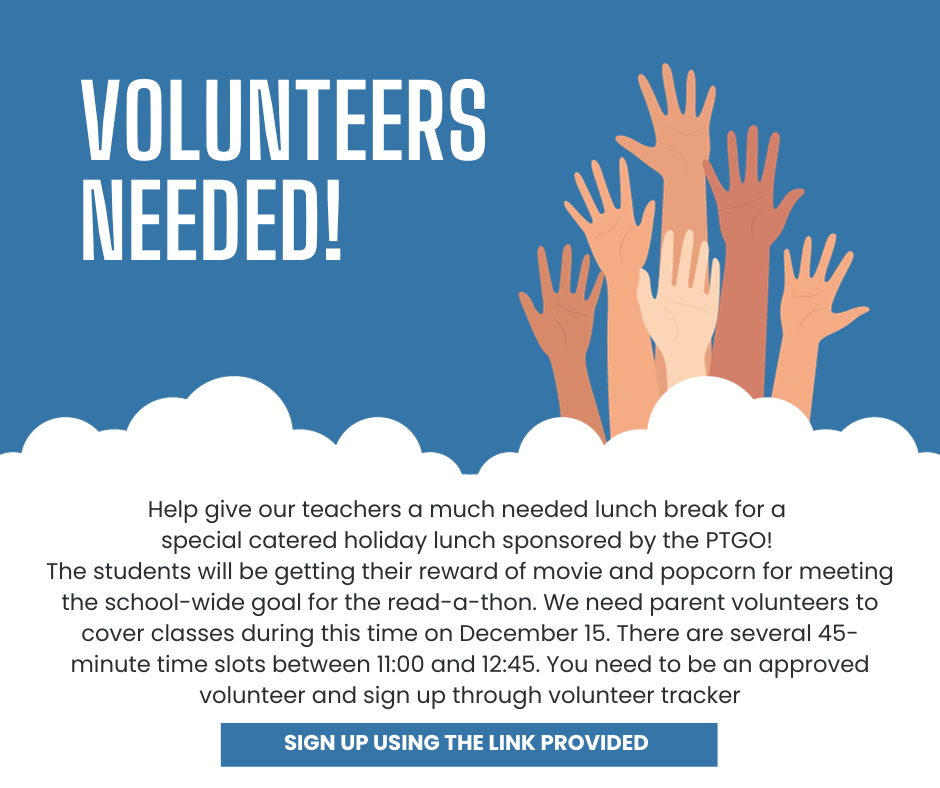 Painted Grape Orders Due 12/18 @9am!
Did you miss out on the Thanksgiving Painted Grape Fundraiser?  Or did you love it so much you want to do another?  Well, you're in luck!   There's another chance to paint a Winter/Holiday themed picture.    $7 per kit donated back to the PTGO to support our school. Order Here!